Tablets with Google Play for Education
Teach your vision with apps, books, and videos that bring learning to life.
Start learning right out of the box
Chromebooks and tablets come with support, management, and built-in access to G Suite and educational content.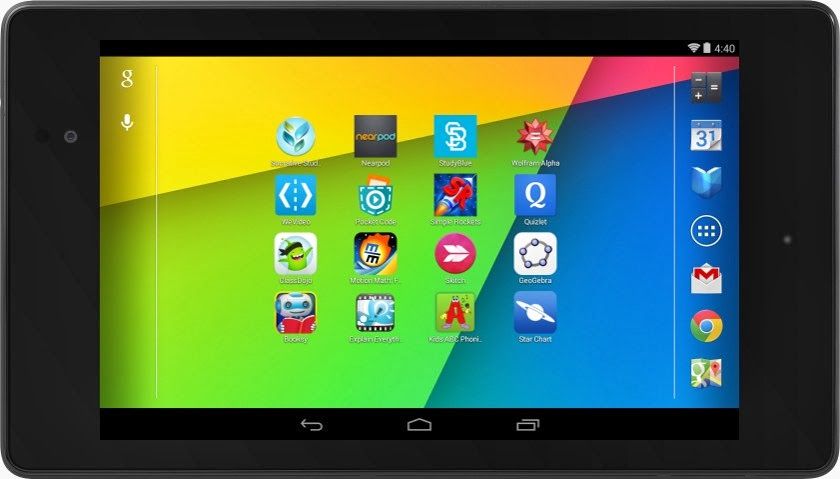 Affordable
Devices start at $259, with management and support included for a lower total cost of ownership.
Easy to manage
You can set them up in minutes and centrally manage 10 or 10,000 devices across your school, district, or region.
Perfect for sharing
Students can share a single device but still have a personal experience just by signing in.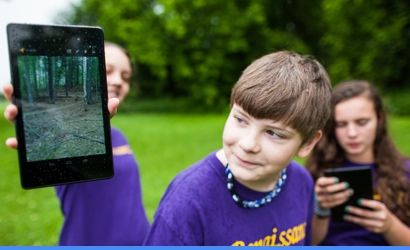 Learning that goes anywhere
Portable and powerful enough to open up new educational possibilities. Students can run science experiements with built-in sensors, make movies with the HD camera, dictate notes, listen to stories, and much more. With battery life up to 11 hours, classes won't have to stop to recharge.
Share with up to five students
Even when tablets are shared between classes, each student gets a completely personalized learning experience, including access to his or her own classwork, apps, books, and videos.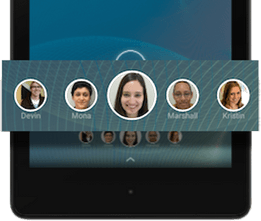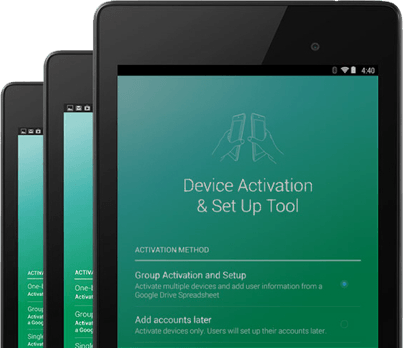 Easy to set up and manage
Set up a whole classroom of tablets in minutes simply by tapping them together. School settings and students accounts are added to the devices automatically. From there it's easy to manage network access, user privileges, and more from a central admin console.
Your one-stop shop for class content
Google Play for Education has thousands of apps, books, and videos for your Chromebooks and Android tablets.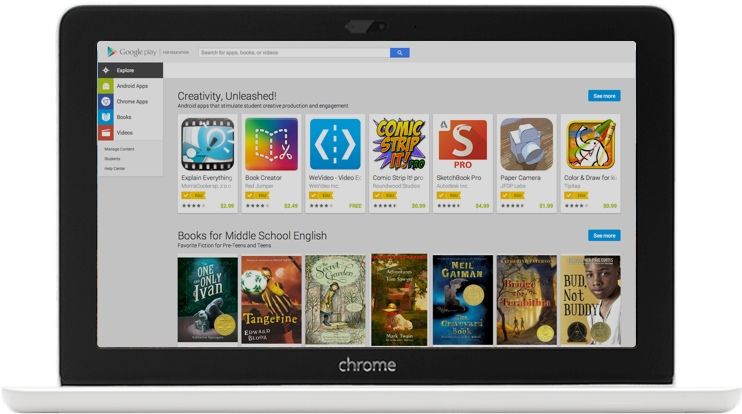 Educator-approved
Find just the right content for any lesson from thousands of apps, books, and videos vetted by educators.
Instantly shareable
Send content to an individual student, the whole classroom, or the entire school with just a couple of clicks.
Easy to manage
Uninstall and reassign apps remotely, or buy new content using a purchase order.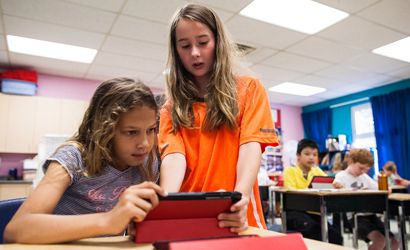 The right apps for class
It's easy to find just the right app for any lesson as you browse thousands of Android and Chrome apps approved for the classroom by other teachers. Browse by grade, subject, Common Core standard, and more.
Books that students care about
Instead of buying classroom sets of books that can sit unused for years at a time, rent the books your students are interested in now, at an affordable price. Students can start a book at school, and keep reading at home on any device.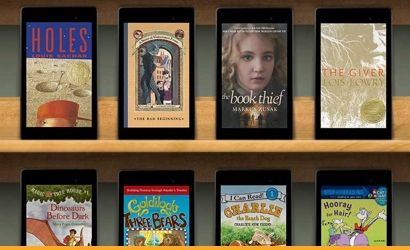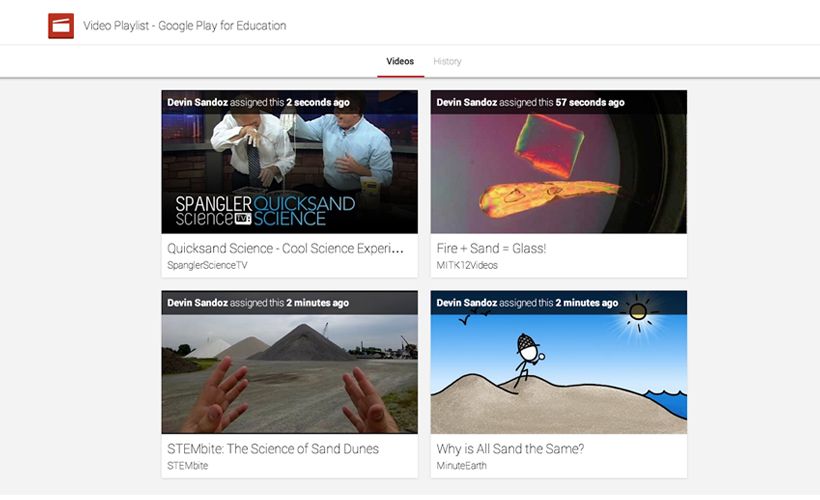 An easier way to share YouTube videos
Share your choice of educator-approved YouTube videos, and each student can quickly see just the videos assigned on a dedicated video playlist.