GDG Pitești Meetup: Polymer
Sharing with GDG Pitești community how you can build a different kind of web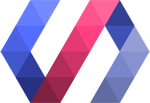 January 28, 2016
from 6:00 PM
Ramada Pitești
31 Calea București
Pitești, Romania
Polymer: a different way to build web by GDG Pitești Meetup
We were really excited to come back to GDG Pitești community and join the first 2016 Meetup. It was really a great experience! 30 web developers and IT&C students, curious to learn new things, signed up for this Meetup. Our voice by this event was Bogdan Nourescu, who delivered a presentation about Polymer. Bogdan is a senior web developer very passionate about Polymer who joined the 2015 Polymer Summit organized by Google in Amsterdam.
Polymer it is a library for building Web Components
For any cool web developer Polymer is a new way of thinking about building web applications, a sugaring layer on top of Web Components, making it easy for you to create inter-operable custom elements. These elements can then be put together to create app-like immersive experiences on the web.
Our trainer Bogdan Nourescu has shown GDG Pitești members how you can rethink the way you develop web apps with Polymer. He presented to the audience a demo for a project built with Polymer, explained Polymer fundamentals, and continued with a more detailed picture on how you can build and customize your own web components (e.g. containers for new and awesome elements, encapsulated CSS properties, encapsulated Javascript interaction, how to define an API to interact with the elements). The presentation conveyed also how you can use web components created by Polymer Google team or other developers, including examples of apps built with Polymer (e.g. Santa Tracker) and Polymer resources to learn more.
The attendees of GDG Pitești Meetup who were very active during the event and not shy with questions, received stickers from the organizers. Also, one Android t-shirt, was the prize for a an attendee who posted a funny picture from the meeting and got the highest number of likes on Facebook, as well as for the attendee who addressed the coolest question to Bogdan, during his Polymer presentation.
About GDG Pitești Community
Google Developer Group Pitești (GDG Pitești) was launched in May 2015, and is the youngest Romanian GDG community formed by web developers, mobile app developers, testers as well as IT&C students and Google technology enthusiasts.
The goal of GDG Pitești is to provide the local community of IT professionals the chance to participate to events that facilitate access to information and knowledge sharing on various topics, such as Android and different Google technologies, UX, open source, and latest updates from IT&C industry. GDG Pitești Meetups are also the perfect environment for networking and to show-case best practice of IT experts from different technology areas.
Starting 2016, within GDG Pitești will host also the first Romanian Women Tech-makers, a community addressing women from IT field, supported by Google.
GDG Pitești will host also 6+1 Android Study Jam sessions, starting March 2016. These Android sessions are part of the global program Google Developers Study Jams – Android Fundamentals, designed by Google and Udacity (130 similar world wide events) which has a cool prize: a free Android class offered by Google and Udacity. In 2016, GDG Pitești 2016 Meetup agenda contains also topics related to UX, Android, Web (OAuth), IoT and Big Data.