Google Top Contributor Summit 2015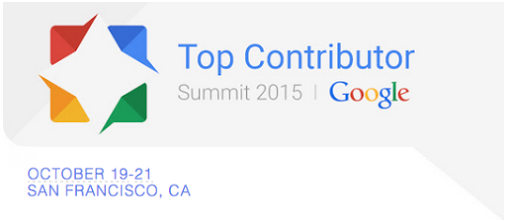 San Francisco, California
2015 Google Top Contributor Summit experience
It was a pleasure for us to be represented by Ștefan Apăteanu (GTC) to 2015 Google Top Contributor Summit, held in in Mountain View, California, October, 19 – 21.
This event was designed to have something interesting for all worldwide Google Top Contributors guests, from presentations, dive into sessions, to social events (e.g. Google Now: The Future of Search, The Next Generation of Chromecast, meetings with Google product teams).
Top Contributors are trusted partners and Google enthusiasts who share their knowledge to help people understand and use better Google products and tools, to foster community engagement, and to influence the future of Google's products. Today, over 550 Top Contributors from 53 countries connect in Google's Product Forums.