Google My Maps™
The collaboration and productivity tool for your entire workforce.
Bring instant insights to work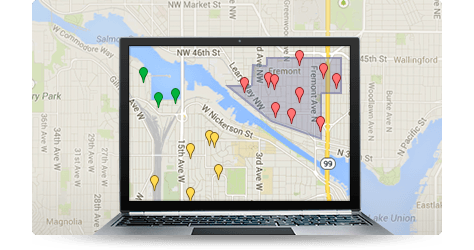 Unlock hidden meaning in your data and see information in more insightful, actionable ways. Discover how easy it is to import data from a spreadsheet and create rich, multi-layered maps. With My Maps, you can use maps to:
Collaborate: Make better, more collaborative decisions;
Share: Access and share maps on any desktop or mobile device;
Customize: Create maps according to business needs;
Site Selection
Adding a new business location? My Maps' import tools allow you to turn spreadsheets of addresses into actionable insights. Analyze your existing real estate, competitor locations, and complementary businesses to choose the right place for your growing company.
Sales Planning
Managing a large sales network? My Maps' drawing tools help you visualize sales territories and locate customers on a Google Map. Bring more meaning to your sales planning process by targeting the right customers and mobilizing field reps. Share updated maps with reps to highlight important customer locations – getting teams to the right place and at the right time.
Event Logistics
Planning a music festival, a sales conference, or a team offsite? My Maps' collaboration tools allow you to easily share event logistics with key stakeholders. Visualize security perimeters, entrances, activity areas, loading zones, and emergency exists. View maps on a desktop in the planning office, or send maps to event teams on-premise via their mobile device.
Google My Maps key features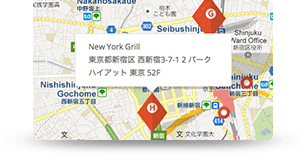 More layers and places
You can now add up to 10 layers to your maps, and import spreadsheets or CSV files with up to 2,000 addresses per layer. (The limits for free version of My Maps were previously 5 layers/500 addresses per layer.) Now everyone can create richer, more robust maps, and businesses can visualize and analyze larger location-based datasets.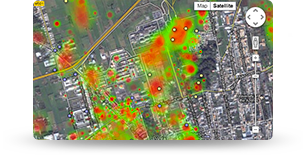 More map views
Got a great map you want to share with the world? Maps you share publicly and embed on your site can now be viewed up to 25,000 times per day. (The limit for free version of My Maps was previously 2,500 views.) And for growing businesses, more map views mean your maps will scale with your business.